Our company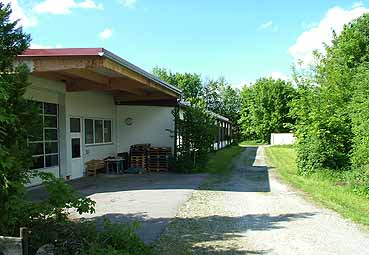 Our company Gotthard Staab is a family run enterprise with a tradition of more than 60 years. 

We are one of the leading German manufacturers of festive wear for babies and children. Our products meet a high quality standard and our collections meet a wide range of taste from traditional to trendy.

Despite of rising imports and the therewith related price pressure, our christening wear and their accessories are mostly produced in our factory in Nesselwang Germany.

Made in Germany still stands for a destinct quality that is still highly appreciated abroad as well. And not at last because of this we take utmost care of reasonable prices. Compare us!
Our history

Our company was founded in 1949 by Gotthard Staab in Altenkunstadt/Bavaria.

In 1960 they moved into a newly erected building in Nesselwang/Allgäu near the Austrian border and the world famous King's castle Neuschwanstein. At that time the production consisted of nothing but baby shoes.

After having bought the company in 1972, Günter Strobel and his wife Inge steadily expanded the production range and soon started with hats and caps and christening wear.





In 1999 their children Susanne and Michael Strobel took over the company. They extended the festive clothing up to size 104 by the newly created collection "Perfect Day.". This collection bridged a gap in the market and still enthuses by high increases in Germany as well as abroad.
In May 2006 new dresses and suits for communion and confirmation were presented for the first time. After having doubled these styles in 2007, the collection in sizes up to 14 years will be again enlarged for 2008.